All I can say is, thank goodness for the return of new primetime television. I was reaching my limit on
House Hunters
and
The Nanny
reruns. I really do love both of those shows, but if I had to watch one more cute, filthy rich, 30-year-old couple search for a million-dollar
vacation home
in Nicaragua, I might puke. (Spoiler alert: She always wants luxury; he's always concerned about price. They usually end up 'compromising' on the house she likes best.)
There are not a lot of new shows I am excited about this season, but I am very glad to see my old favorites...
(Photo credit http://www.gleeimages.com/)
The first two episodes of the second season of Glee have been pretty outstanding, in my opinion. Glee is definitely a 'love-it-or-hate-it' show, and I am firmly in the love-it category. Yes, it is absurd at times, but reliving all that high school angst is a fun hour-long escape from real life. Last night's Britney/Brittany was hilarious, and I actually got a strange look from A & M for laughing out loud during their quiet time before bed.
(Photo credit: wikipedia.org)

Grey's has been a favorite of mine for several years now. The show has had its ups and downs, but I will freely admit that I cry at some point during every single episode. Last season was a pretty good one, in my opinion, but I think this season is going to be even better.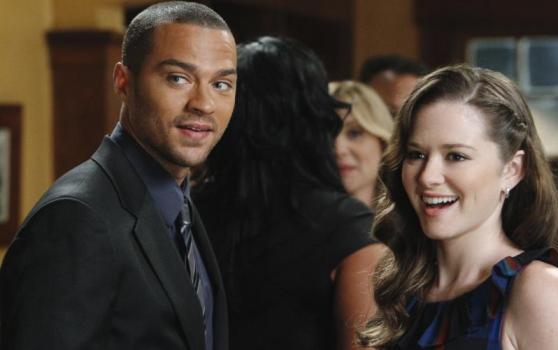 (Photo credit: www.tvfanatic.com)
The addition of this beautiful piece of work, Dr. Jackson Avery, certainly won't hurt my opinion of the show. Isn't he gorgeous?? And Sarah Drew is a favorite from the Everwood days, so I am interested to see what they do with her as well.
Some more recommendations, both old and new:

(Photo credit: amazon.com)
The Big Bang Theory (HILARIOUS!)
How I Met Your Mother
(Photo credit: photobucket.com)
Parenthood
Sadly, there are a couple more shows in my weekly rotation, but these are my current favorites.
Your turn... What's on your must-see list this fall??