I think it was right after the girls' birthday last year that we converted their cribs into toddler beds. The transition was surprisingly easy, with no midnight wanderings or play sessions like I had feared.
The girls do get up occasionally, but they come straight to our bedroom and around to my side of the bed. It is a bit unnerving to wake up to a small person staring you in the face, whispering your name...but sometimes it's awfully cute, too (like when A says she just wanted to "come say that I love you"!). In the last couple of months, they have even started going back to bed on their own, without my having to get up--definitely a nice progression.
This year's birthday will see another transition...A & M are getting big-girl beds! I placed the order and paid for them today, and they will be delivered as soon as we get new carpet installed. After much thought and searching, I chose this bed:
I am really looking forward to rearranging and doing a minor redecoration of the girls' bedroom. I am currently scouring Craigslist for an old dresser I can clean up and paint to match the beds. I'm not sure how much room will be available with the beds and dresser, so I'm planning to possibly install some rain-gutter bookshelves along one section of wall.
I want to personalize the girls' beds in some way as well. My idea right now is to make a fabric bunting to drape across the headboard, possibly with the girls' monograms in the middle. And I am thinking about doing different bedding, to keep it from being too matchy-matchy. Mackenzie loves purple and Addison favors pink, so I am sure they will request that those colors be worked in somehow. Some bedding choices I have my eye on: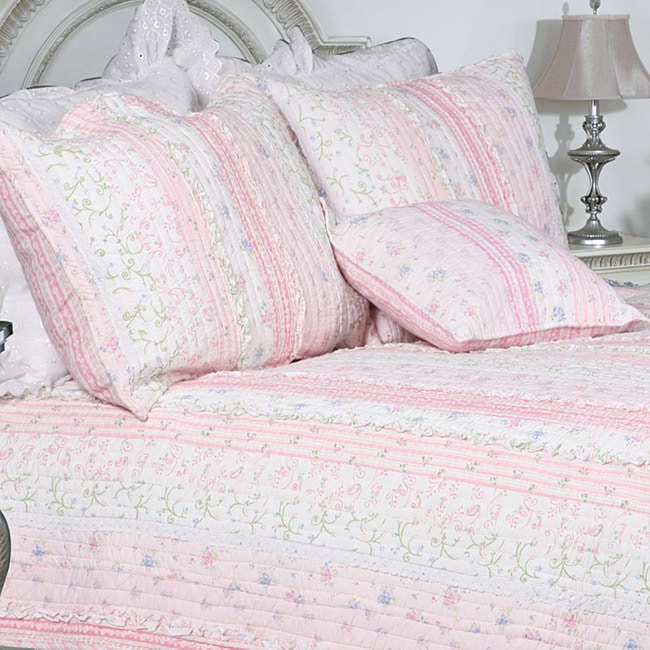 Pink for Addison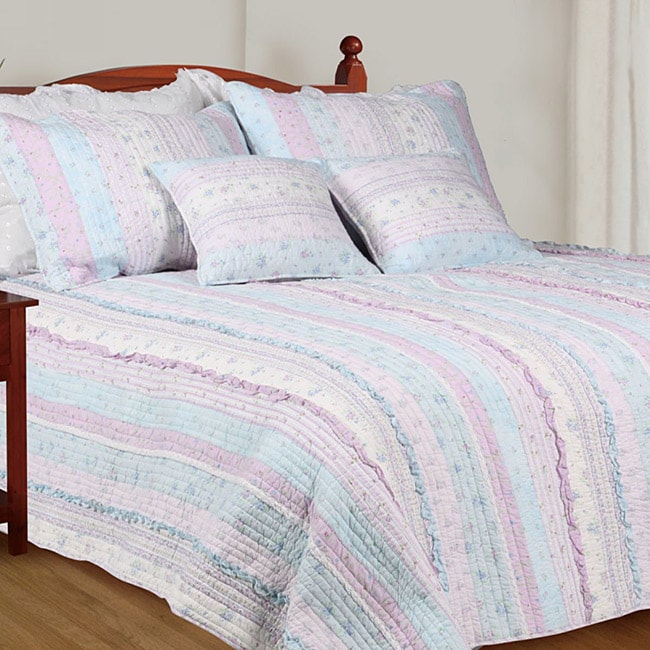 Purple for Mackenzie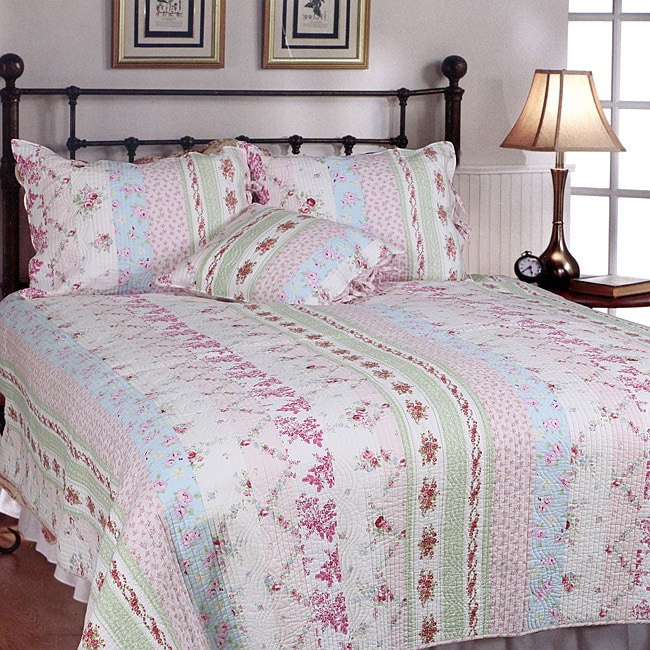 A little of both...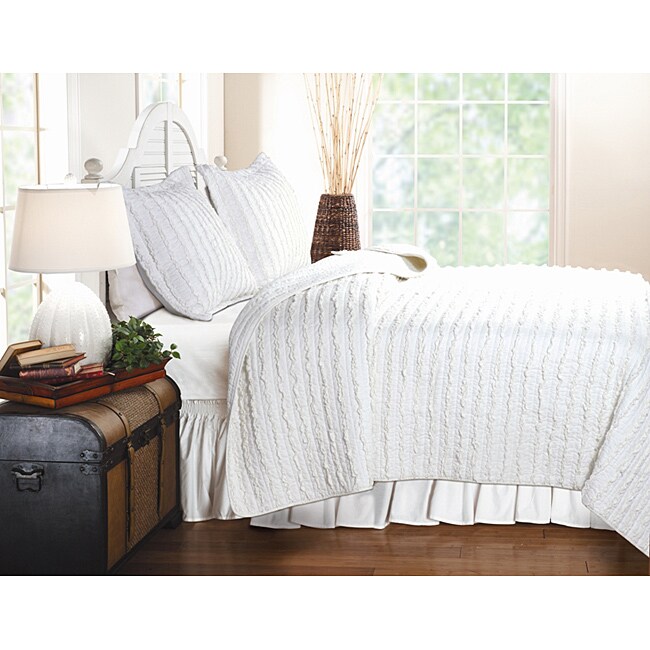 Or maybe just white and ruffled?
I hope to have their new room all done by their birthday...in less than a month! Any input on the bedding? (Their room is painted a very light pink, by the way, and it's not changing right now.)
Have you transitioned to regular beds yet? Seen any super-cute kid bedroom ideas lately?